3 tips to maximize your nafas experience
---
---
We've put together a very short guide on how you can maximize your nafas experience, and make sure that you and your friends are managing your life even when faced with unhealthy air.
There are 3 key ways that nafas can help you stay informed about the air quality wherever you are
Save your favorite locations

Set air quality alarms for the most important ones

Exercise updates
Tip #1 Saving Your Favorite Locations
In the nafas app, we've made saving locations really easy - just press the ❤️ anywhere in the app. Here's a few places where you can find them:

We've also created a simple "Add Favorites" button on the homepage, with all sensors organized by city for easy access.
Once you save a few locations, your homepage will look something like this, and will give you instant feedback to the air quality levels in the places important for you.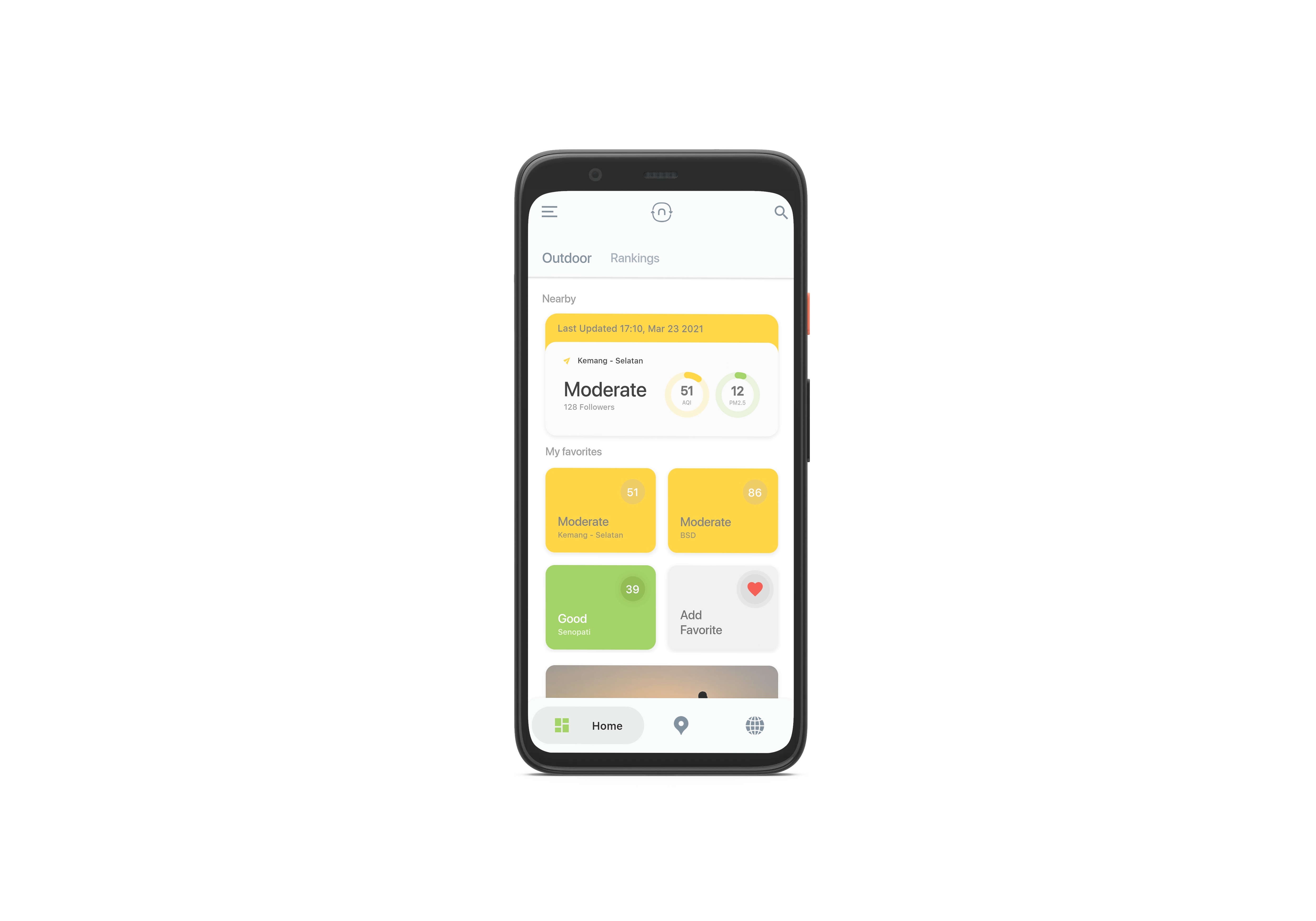 We started by saving the places that we lived, where our kids go to school or playgroups, where our parents stayed and the places that our children go outside to play.
Tip #2 Setting Air Quality Alerts For The Most Important Locations
Sometimes the air quality gets unhealthy when we least expect it. This is why we have created a feature called Air Quality Alert, which gives you the ability to set an alert for any of the locations that you follow.
Alerts can be set by clicking on the "Set Air Quality Alert" on any location, which will open up the settings menu.
In settings, you can choose if you want to set your Air Quality Alert by time or by AQI.

Time
Receive an alert everyday or every week at the same time. This feature is great for people who exercise regularly each morning.
AQI
Receive an alert every time the AQI level passes an amount that you choose. This feature is great for people who want to know every time the air quality gets unhealthy.
Tip #3 "Trainer" Length Of Exercise Recommendations
In November 2020, nafas published a report about Exercise and Air Quality, connecting air quality from Jabodetabek and research from the University of Cambridge.
The research recommended that during high air pollution occasions, the amount of time exercising be adjusted to reduce risk of health impact based on PM2.5 levels.
Here are the recommendations:
> PM2.5 Level of 100 ug/m3 = reduce exercise to 90 minutes
> PM2.5 Level of 165 ug/m3 = reduce exercise to 30 minutes
> PM2.5 Level of 200 ug/m3 = do not exercise
To make this simple, we created a quick way to see this information inside the app. When you unsure, just look for these recommendations which ONLY appear when the air quality is unhealthy.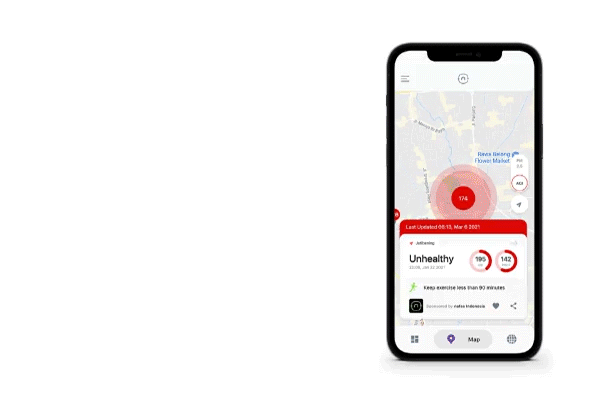 We will be adding additional features over time, if you would like to suggest something please contact us here - [email protected]
---