Aria Pure40 - Quick Start Guide
Welcome to the aria family!
You've recently unboxed and plugged in your aria Pure40, so we will give you a quick overview on some of the amazing features that we have built for you.
Don't have a Pure40? That's ok - have a read through and take a look at the amazing features that we have created for our users. You can also just jump to our official store and get one here.
Looking for the AirTest Guide? Click here.
Want to watch the videos instead? Click here.
💪🏻 Key Features of the aria Pure40
Once you've plugged your purifier in and connected it to the app, you're ready to enjoy the features that we have built for you.
Here are the main ones:
Air Quality Performance Data

Automagic

Schedules

Filter Life Alert

Child Lock & Night Mode
📊 Air Quality Performance Data
Your aria Pure40 is equipped with its own PM2.5 sensor which collects air quality data. We convert it to AQI (read more here) so that it is easy to compare to outdoor data.
When you select your Pure40, on the main screen you will see a few numbers:
# of air cleaned

Average AQI

Historical Data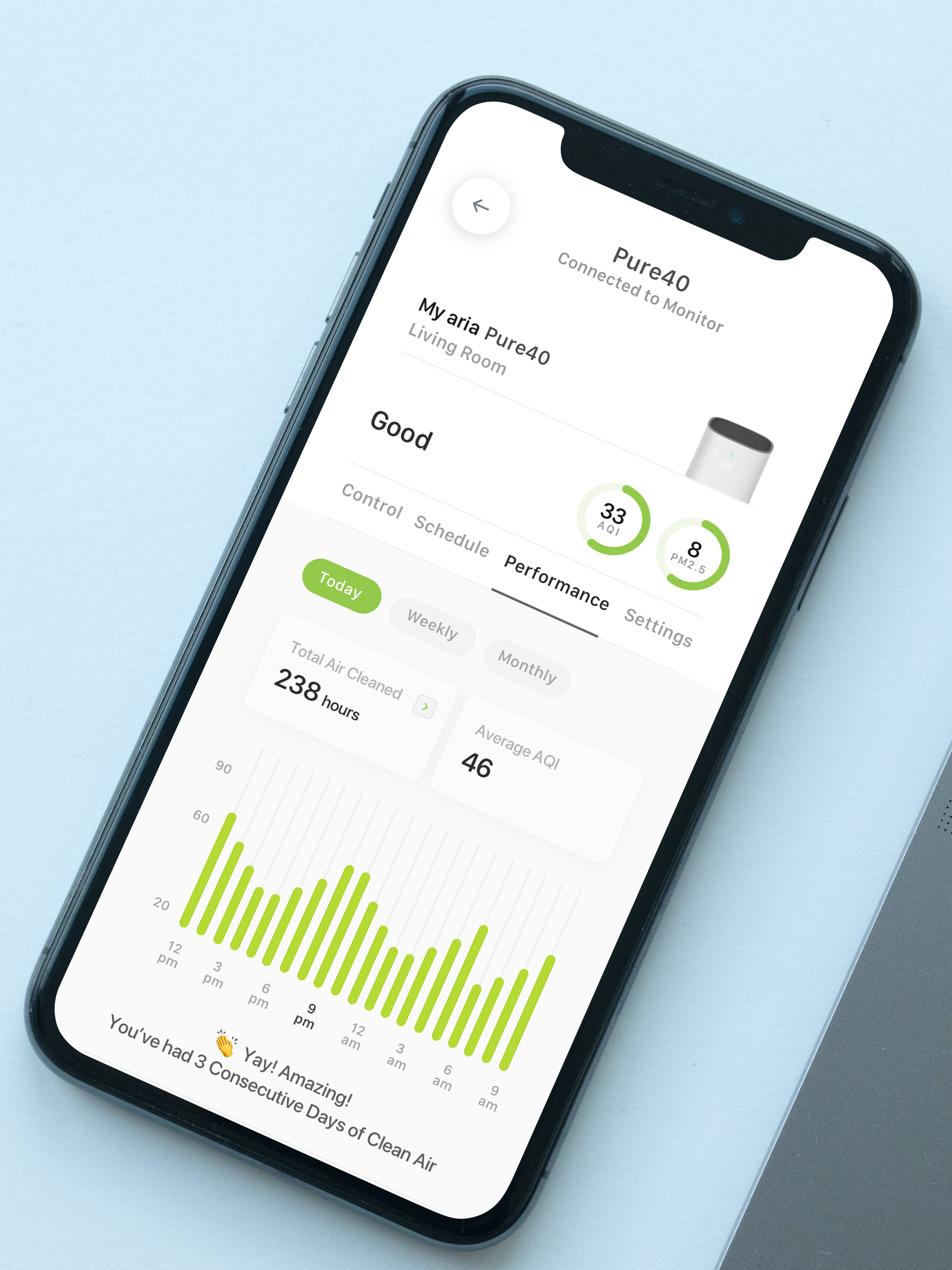 The charts show you the clean air that you have over time, and in general should be mostly green and yellow.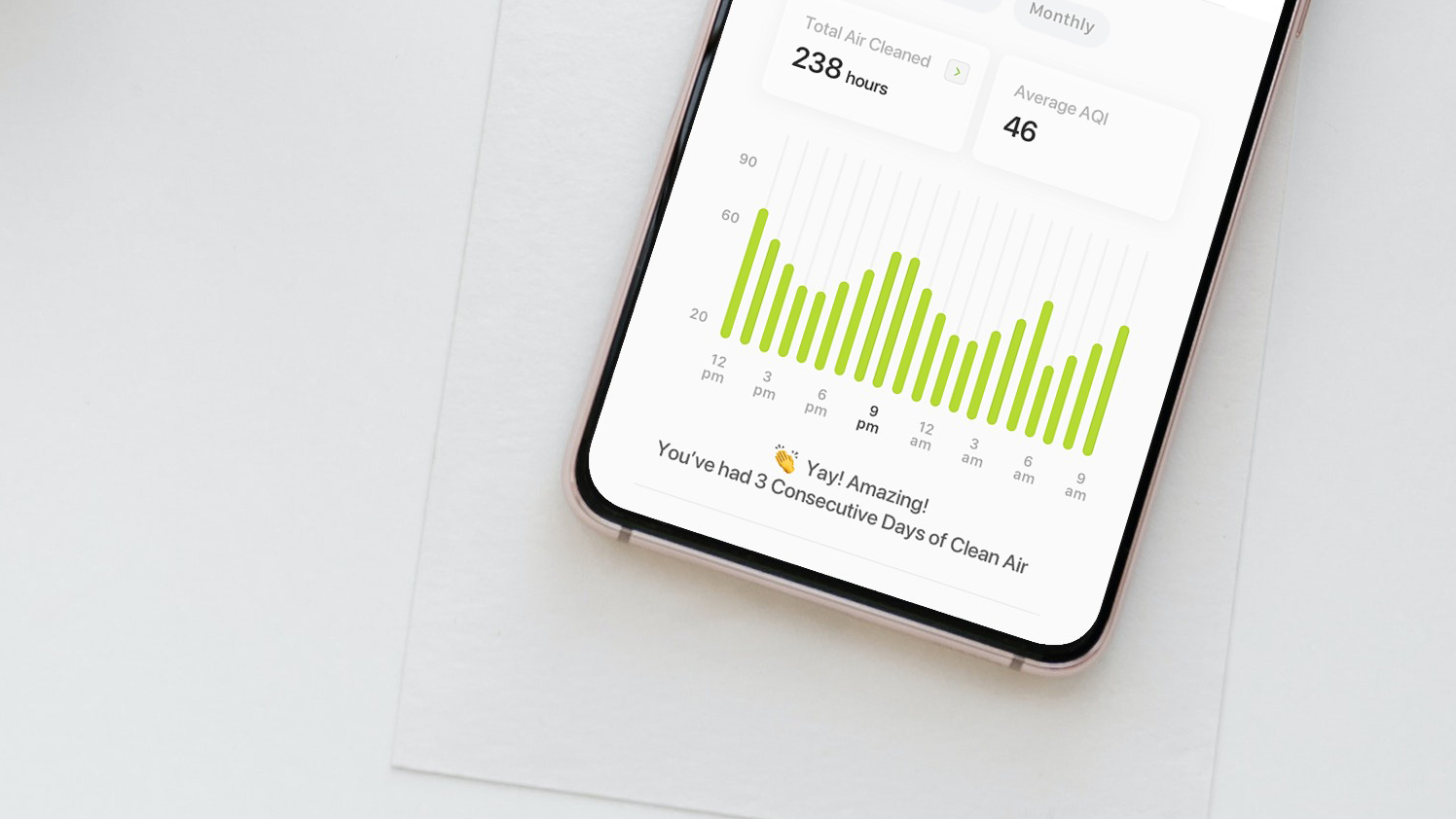 To make sure that the air quality in your room(s) is in this range, keep in mind the following:
The plastic is taken off your filter, and it is in good working condition.

The purifier is placed in an indoor location that is enclosed

The windows and doors to outside are closed (the air quality outside isn't always good)

The ratio of purifiers to room size is correct (not sure what this is - please read How To Choose a HEPA Purifier). A room size that is too large for a purifier will make it difficult to achieve good air indoors.

There are no sources of pollution inside - these can be cigarettes, lots of cooking, candles and other things that produce smoke.
If your charts have lots of red, there is a high chance that one of these things is happening.
🎩 Automagic Mode
One of our newest features is the new "Automagic" mode - a simple way to keep your indoor air quality healthy.
Just press the button!
Automagic makes sure that the Pure40 automatically keeps the average air quality within World Health Organization standards of 50 AQI (PM2.5 - 10 ug/m3) or below. It's easy accessible by pressing the "Control" submenu on your device.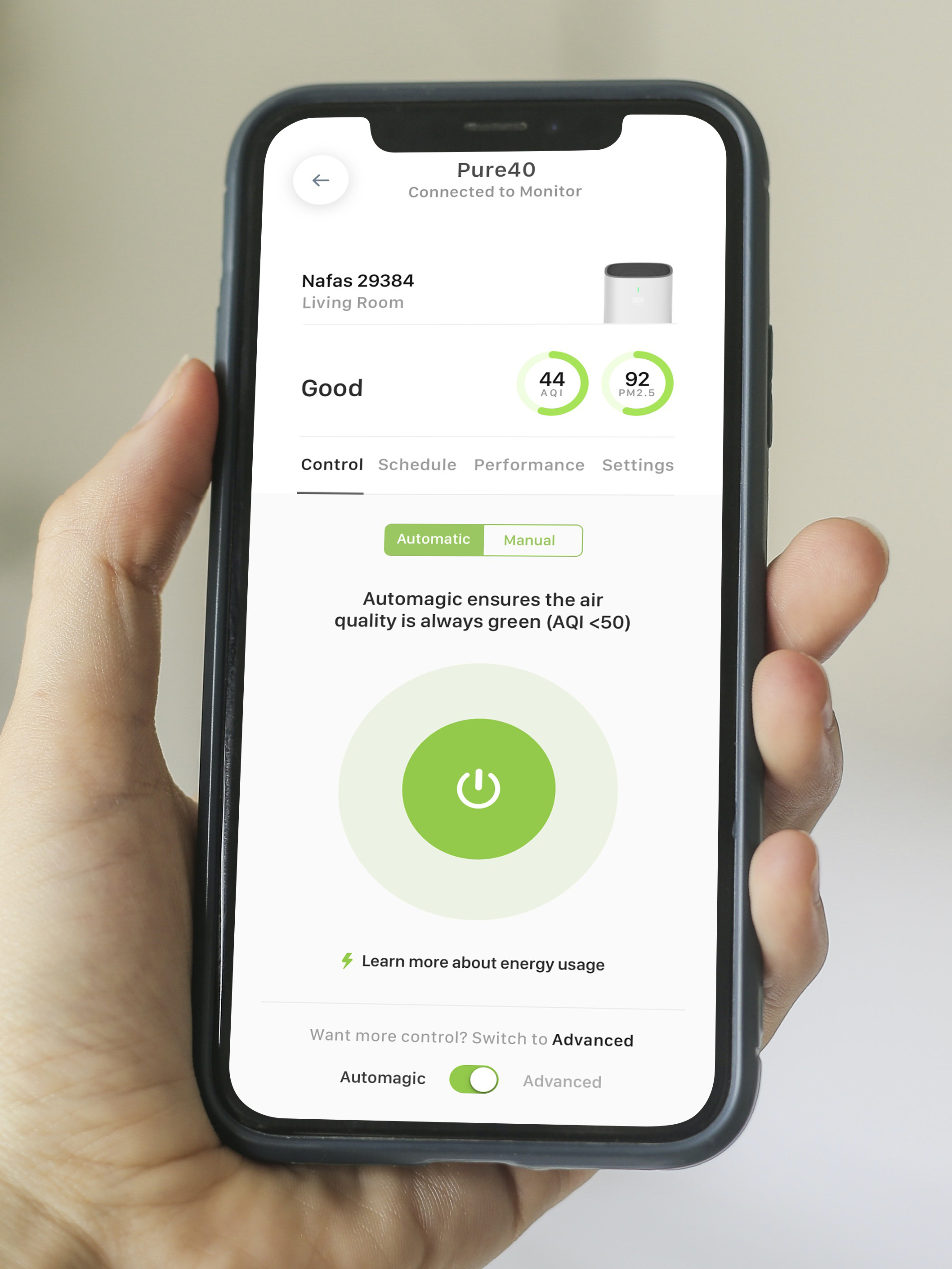 If you would still like advanced controls, just press "Advanced" which will open up the previous Automatic Mode that lets you decide the target AQI number for the room. We recommend setting the number at "40" for optimal performance. Setting it too low will make the purifier work overtime, lowering filter lifespan.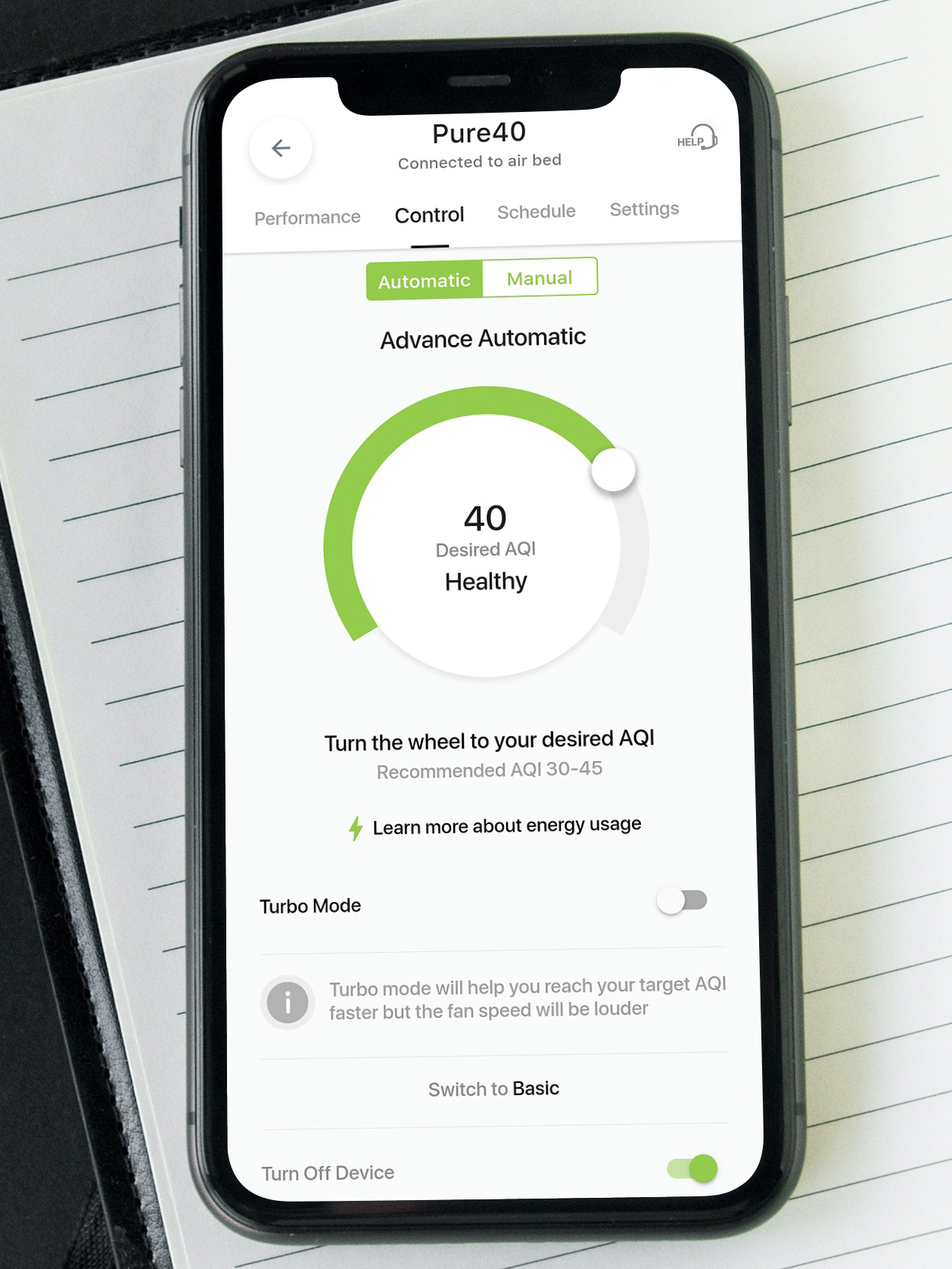 If you truly want full control over the fan speeds, there is also a Manual Mode that is available from the app. Here's what it looks like.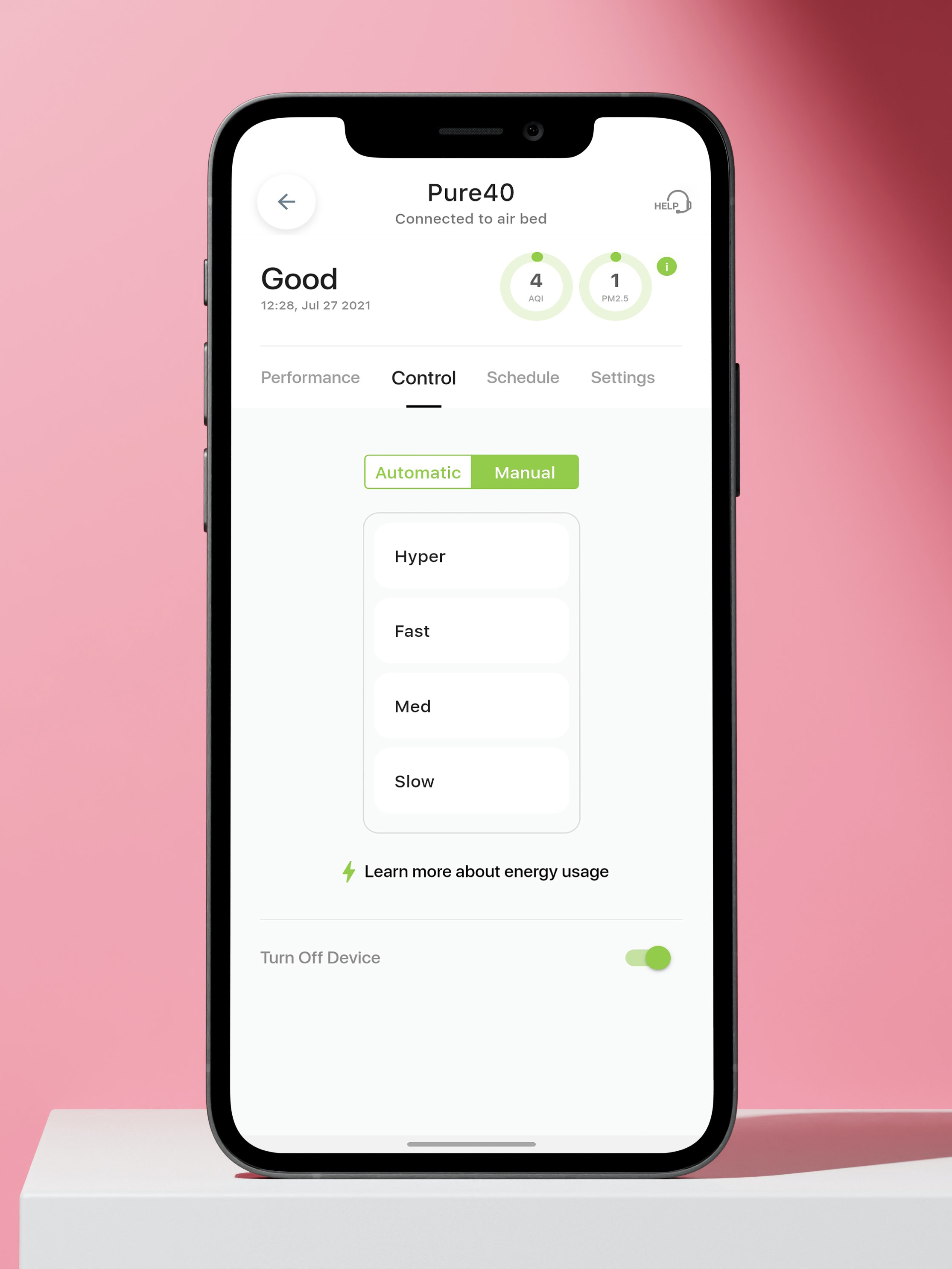 And finally, we've recently added a featured called "Energy Tracker" that informs you about the energy consumption and costs of running your Pure40.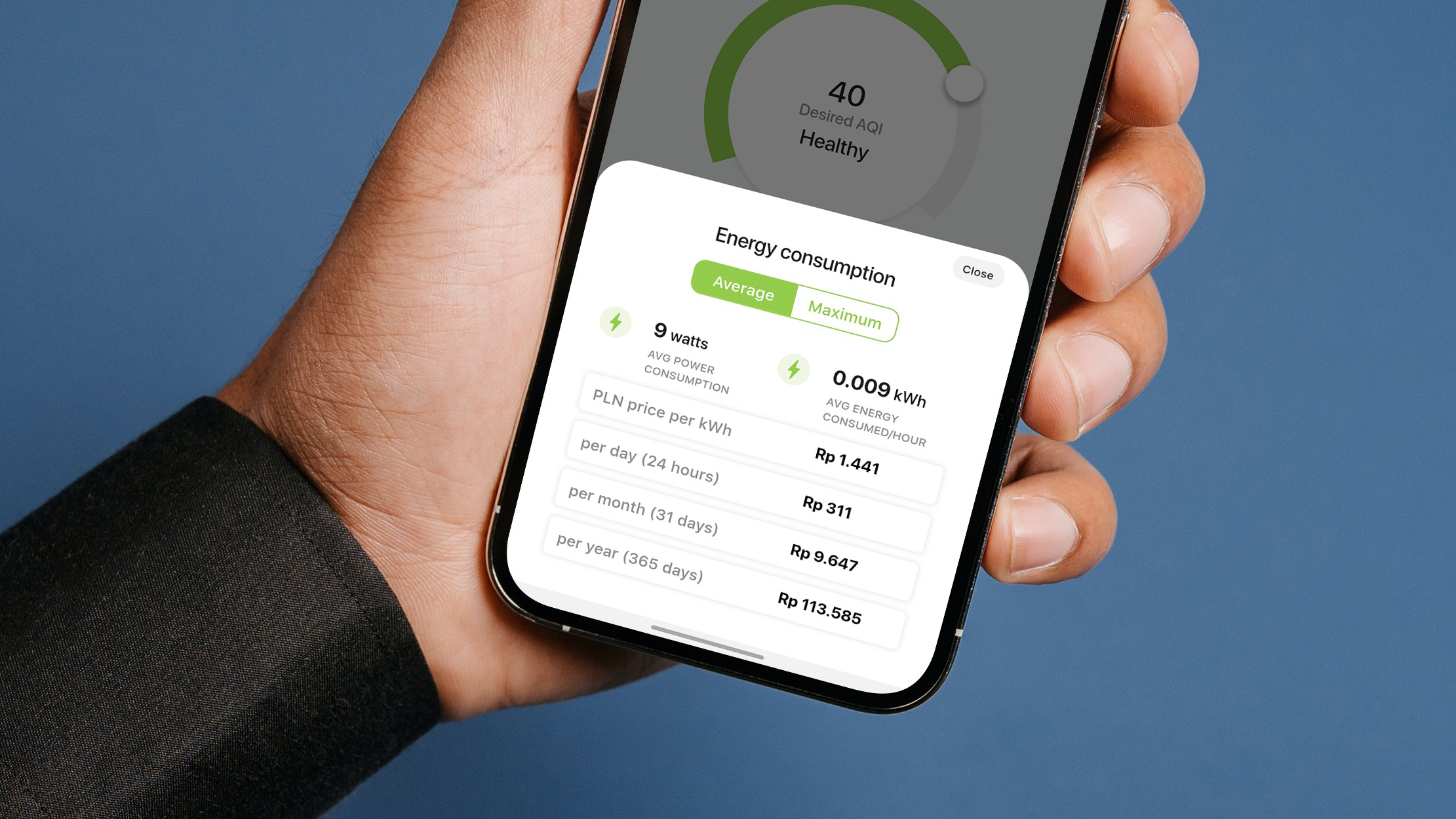 ⏰ Schedules
This feature allows you to customize when and how your Pure40 is cleaning the air inside your room.
For each Pure40 you can set up to 5 different schedules and for each one you can control:
Days of the week

Start & End time

Auto or Manual Mode

Child Lock and Nightmode (to turn off your LED at night)
Give the schedule a name so you can easily identify it. Once you're done, you will be able to see them all like this: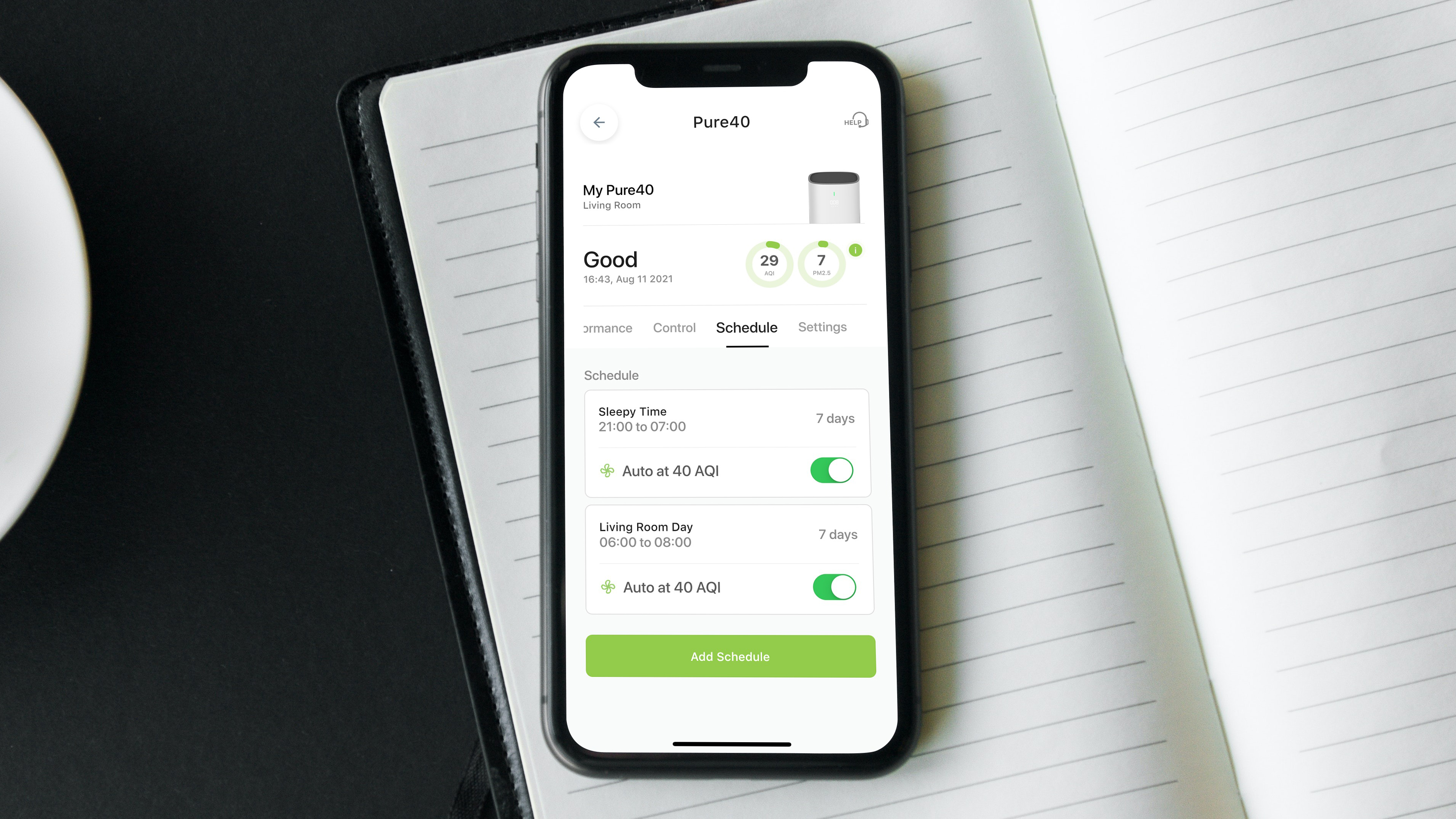 🚩 Filter Life Alert
For us, keeping your air clean is important and that includes making sure that your filter is properly maintained.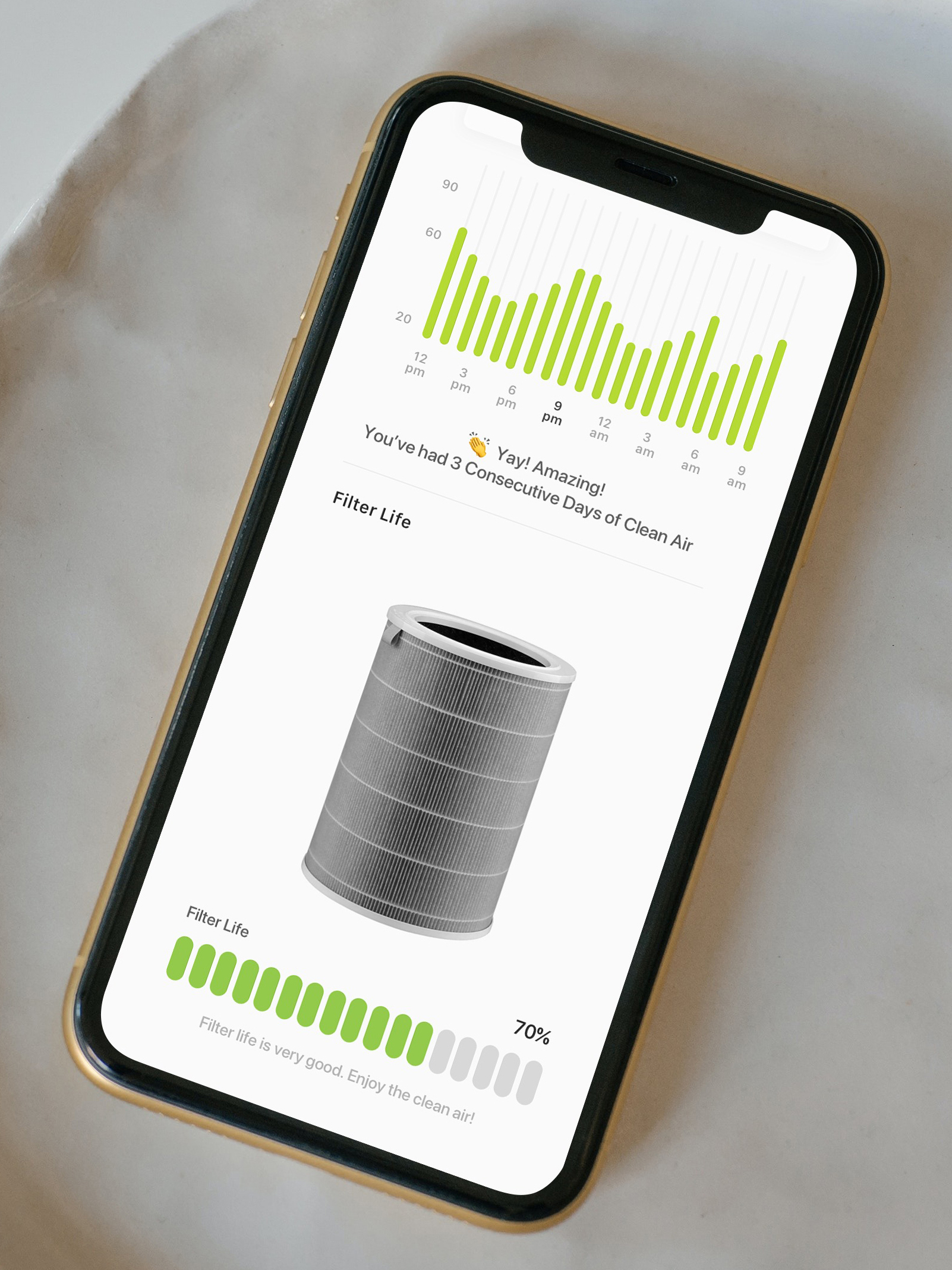 The filter life alert will let you know when the life of your filter is coming to an end with an easy to understand chart.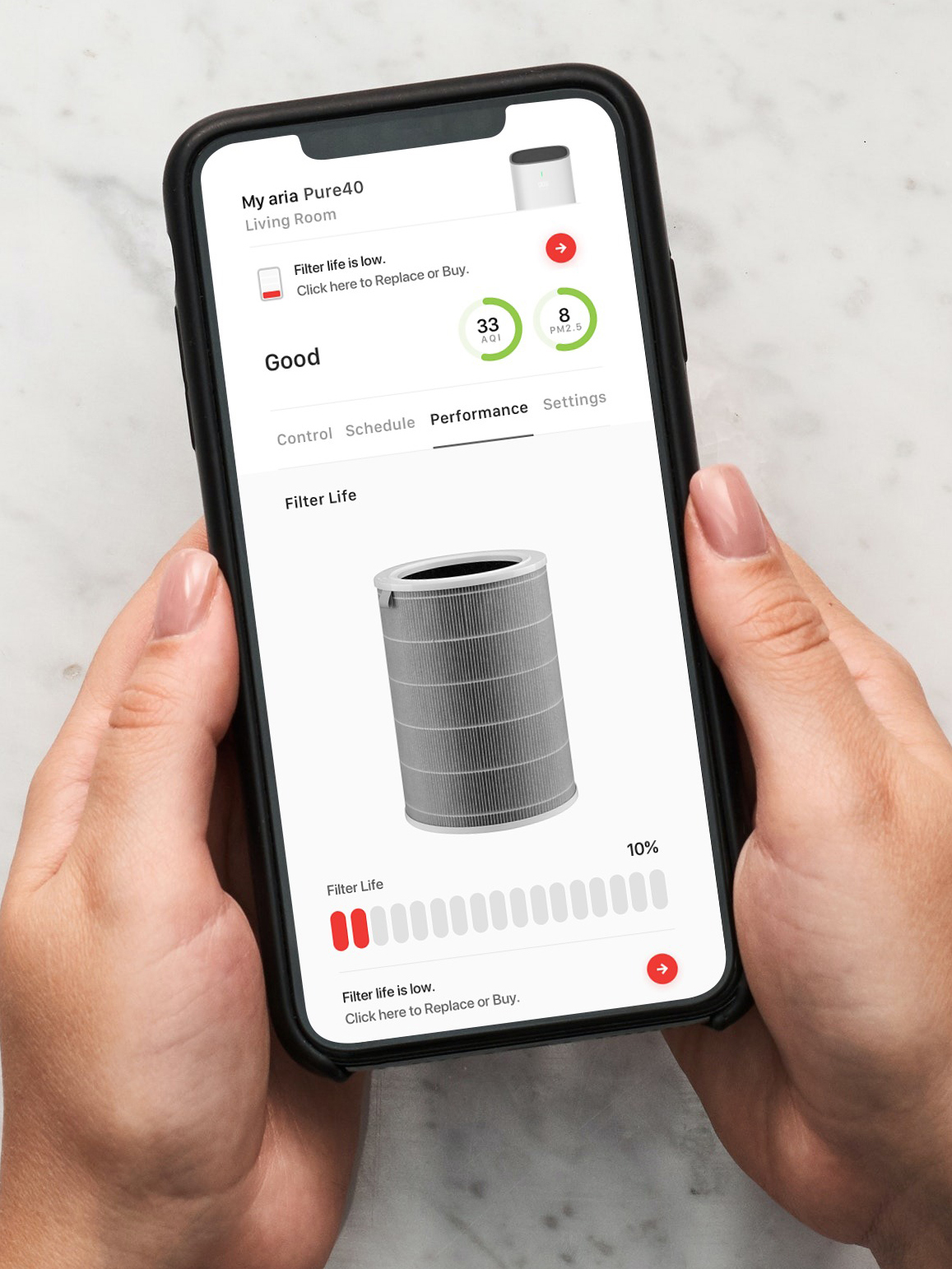 Once it's time to change, just click on the button to order a new one. It's that simple!
👶🏽 Child Lock & Nightmode
Now here's a couple of features that you had asked for - both of these are available in the "Settings" menu of your Pure40.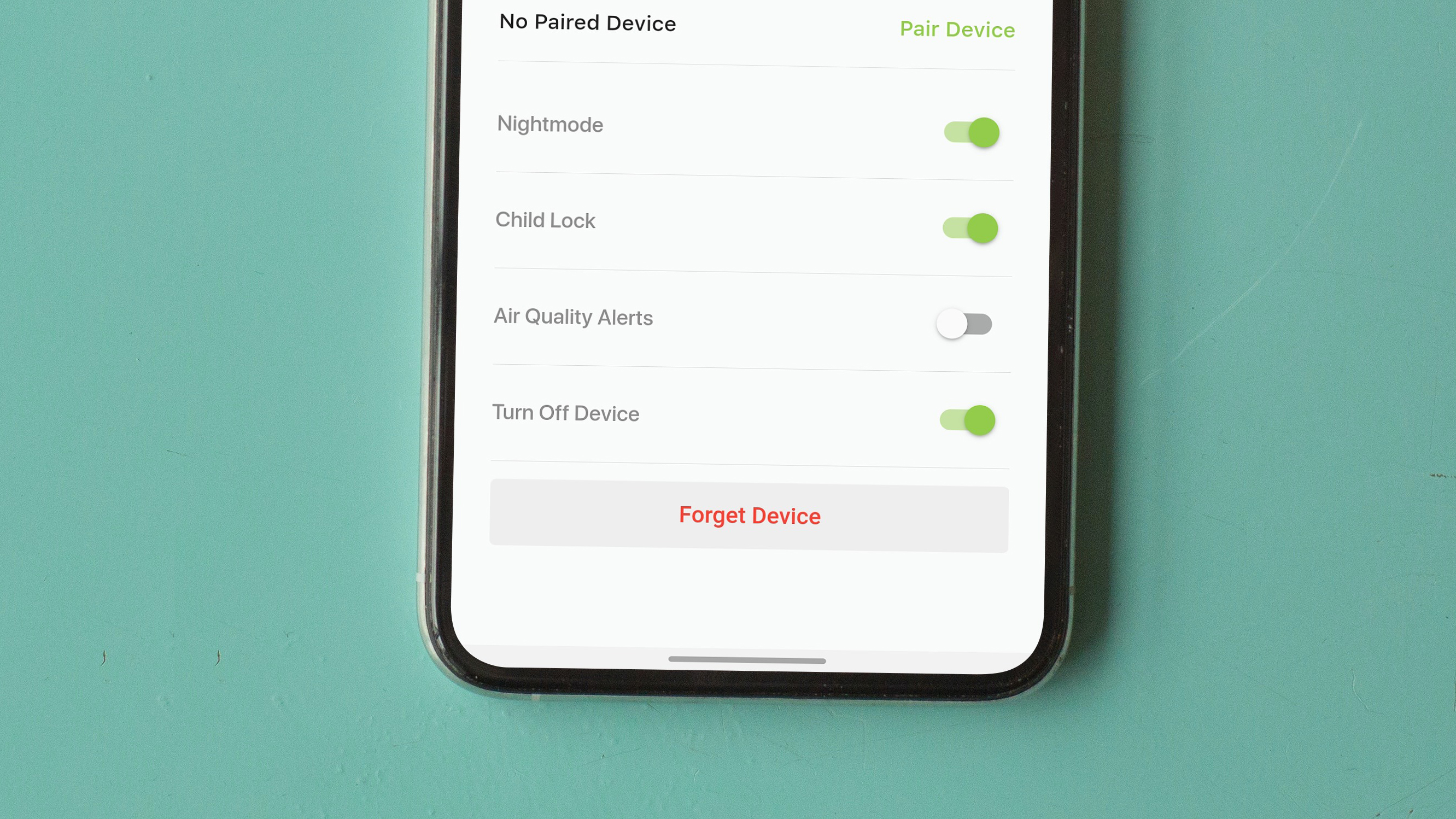 Child Lock blocks all of the buttons on the Pure40, so nobody can accidentally change the settings.
Nightmode turns off the front LED on the Pure40, perfect for when you want to go to sleep or just let the Pure40 work in peace.
📲 Having Issues? Just WhatsApp us!
We've also made getting in touch with our customer experience team much easier!
If you ever have any questions or issues with your products, just open up your device and click on the "Help" menu in the top right corner of your phone.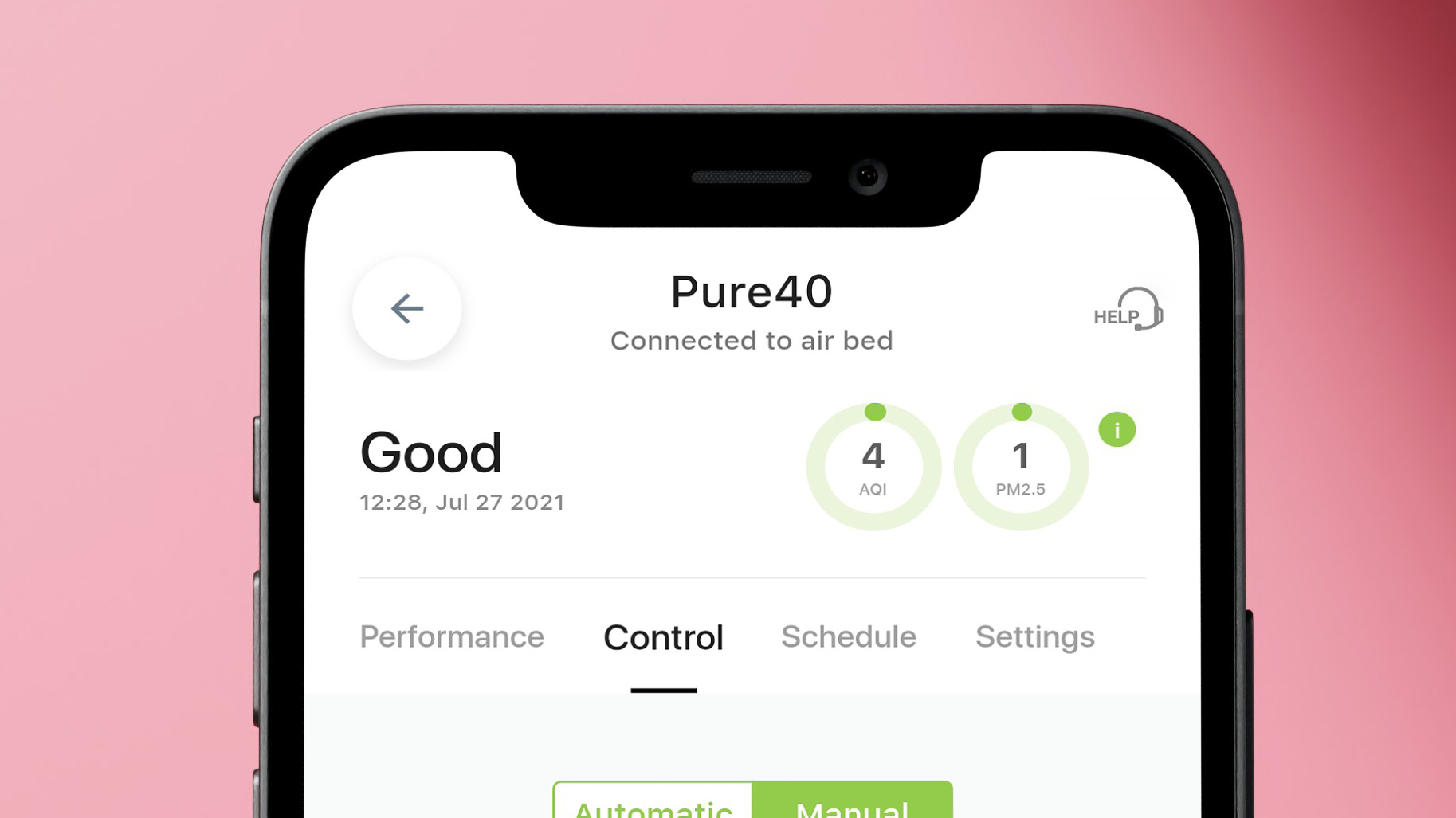 📸 Follow & Tag Us On Instagram
All of our updates and other information will be shared on our instagram account.
Don't forget to follow us here - www.instagram.com/ariaindonesia
And please make sure to tag us in any photos!