Enjoy Whole New "Prehab" Experience with Functional Prehab
Functional Prehab is focusing on treating injuries and improving sports performance as the main service, Functional Prehab helps professional athletes, sports activists and the general public to be free from injury problems and improve their sports performance.



With Functional Prehab, you can choose one or more of nine facilities and methods. There are also services that you can get from Functional Prehab, which are injury management and pre-post operation, performance and sports injury prevention program, recovery program, on-field physiotherapy, home-care physiotherapy, corporate wellness, and health talk. You can contact them for their services from Monday to Sunday from 08.00 - 20.00.



From Functional Prehab's missions, which are giving comprehensive and professional physiotherapy, accessible physiotherapy service, support government's program "Gerakan Masyarakat Sehat", and etc., they boosted their performance to achieve their mission, that's why Functional Prehab is a Clean Air Zone.

Nafas also found that the air quality at a location which is a part of CAZ will has a better air quality, up to 4 times better than a location which is not a part of CAZ.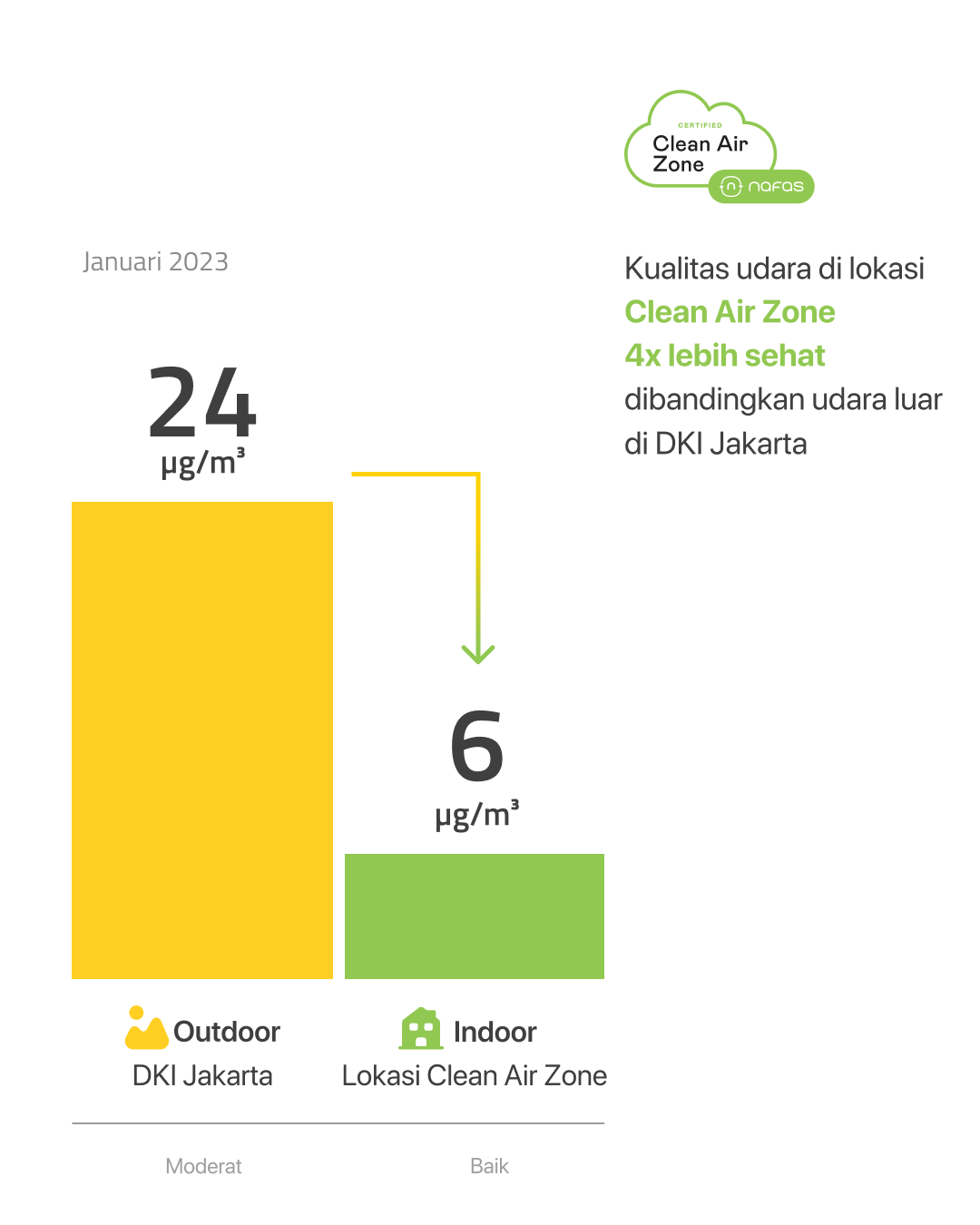 Which means that if you are practicing yoga at Functional Prehab, which is already a part of CAZ, you already maintain your health four times better that practicing at a location which is not a part of Clean Air Zone
---
📍 Functional Prehab
☁️ Clean Air Zone since 2022
🏡 Jl. Langsat III No.7, RT.2/RW.1, Kramat Pela, South Jakarta
📞 0812-8168-5006
🔗 Instagram: @functionalprehab